So Thursday night I got started on my long awaited leg sleeve. I had been debating on it for years ever since I got my koi on the back of my calf. After seeing some of Mark's work I knew that I had to get him to do some work for me and I finally decided on something I knew would bot only be original but would be something I would like. I had him create me a zombie mermaid! She is actually more a frankenstein mermaid but she is beautiful and I cant wait to finish her! Mark is going to finish out the sleeve for me over a period of time. Mark and I are both very excited to finish this peice. He is available for custom work here in NC and you would be stupid to not want to be inked by this man! He is freakin amazing! He did
dj_mouse's tattoo as well. I will get pics of it for her soon so it can be posted. So without further ado, here is my new girl!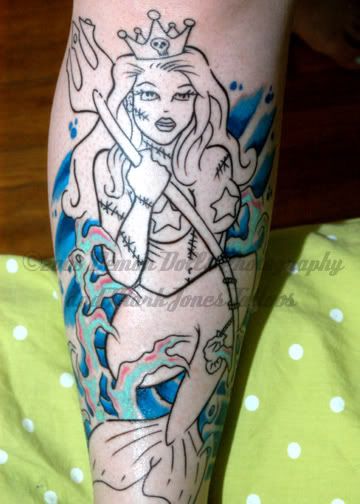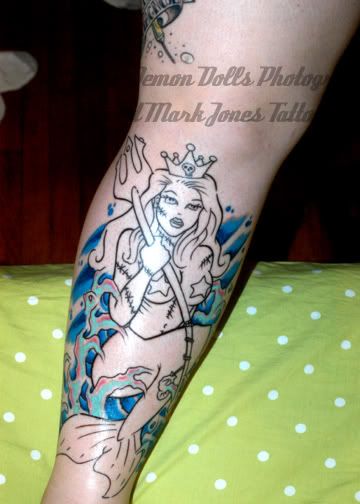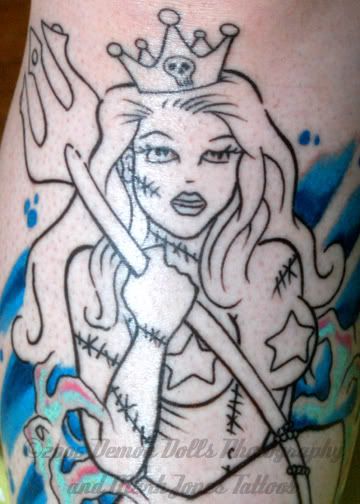 Next we will be finishing the color and adding sea horses and inverted star fish! Woo Hoo!!!