my ear went from looking like this: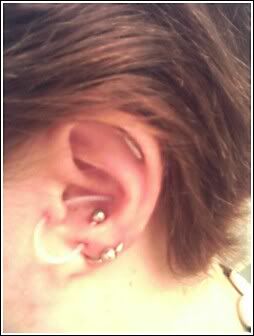 to looking like this.

there was way too much pressure on the anti tragus for my taste, so I switched the Tygon out for some metal. I was thinking, when it heals more, that i'd put a CBR in the anti and loop it through the tragus CBR. any thoughts?
x-posted like it's my job.